Beach Anchor Lines - Anchor Ropes
Sandspike® Beach Anchor lines are custom made to work with the Sandspike®. Each line has a 23cm loop on one end for connecting to the Sandspike® and a stainless steel clip on the other for connecting to your watercraft.
Both ends are triple stitched for added strength. All lines are made of 100% solid braid polypropylene, are completely washable, colorfast, UV protected, floats, and always stays soft.
There are many colours to choose from including Black, Lime Green, Dark Green, Navy, White, Red and Orange.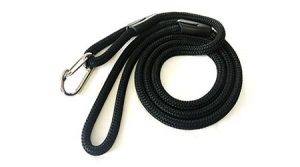 $

38.00 –

$

48.00
Sandspike® Australia Beach Anchor Line
Australian made and manufactured

2 metres long & available in 7 colours
100% solid braid polypropylene
Select options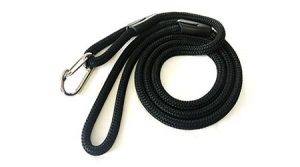 $

58.00 –

$

68.00
Sandspike® Australia Beach Anchor Line
Australian made and manufactured

5 metres long & available in 7 colours
100% solid braid polypropylene
Select options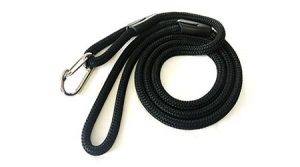 $

78.00 –

$

88.00
Sandspike® Beach Anchor Line 
Australian made and manufactured

8 metres long & available in 7 colours
100% solid braid polypropylene
Select options